Pictures and comments on Mona and Michael's
trip to Greenland and USA. Spring/summer 2010
Pictures from our trip and dogsleighride in Sisimiut
Pictures from our trip to Nuuk, the capital of Greenland
Photo-medley on the view from our living room
We arrived march 39th, pretty jet-lagged because of the time difference (4 hrs)
First glimpse of Greenland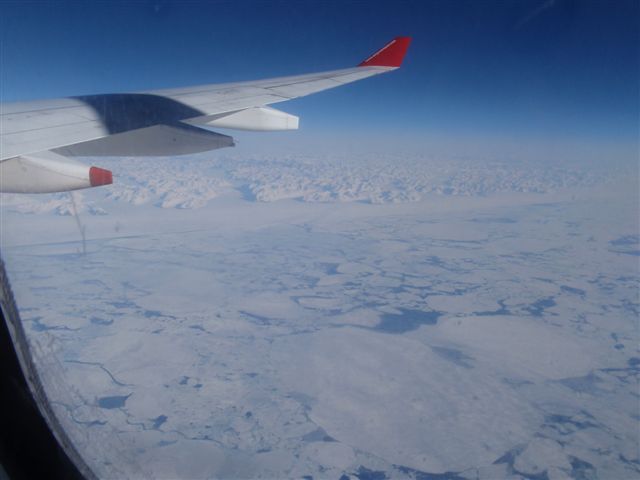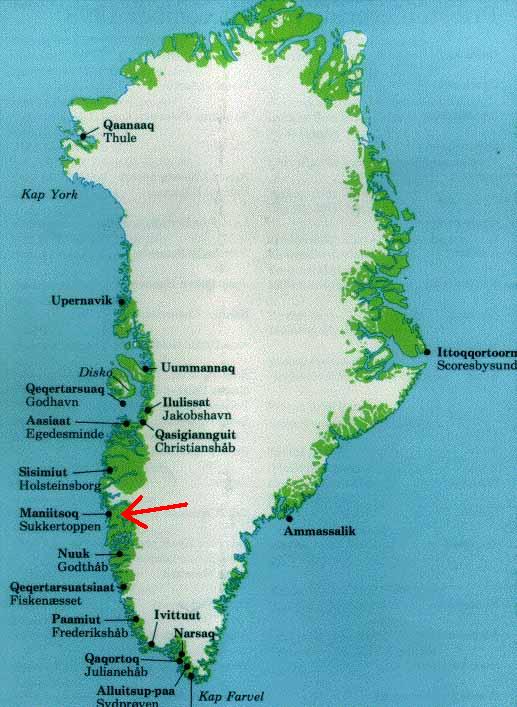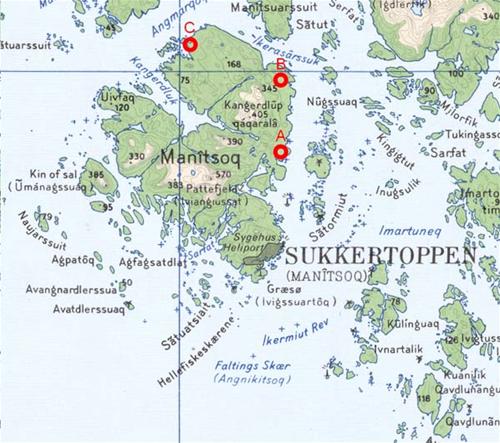 Sygehuset = The Hospital.
Her bor vi ikke mere = Our old apartment.
Her ligger vores nye lejlighed = Our new apartment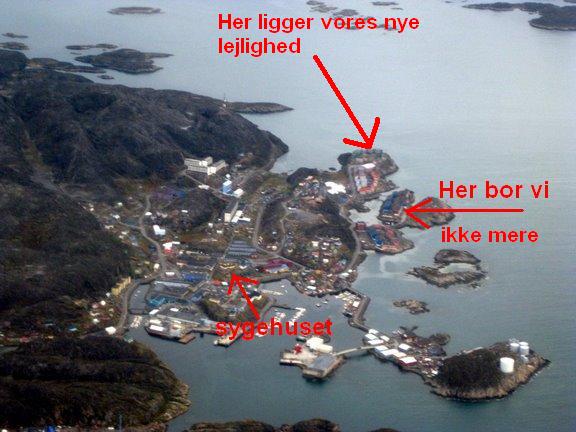 The ambulance from the hospital picked us up at the airstrip.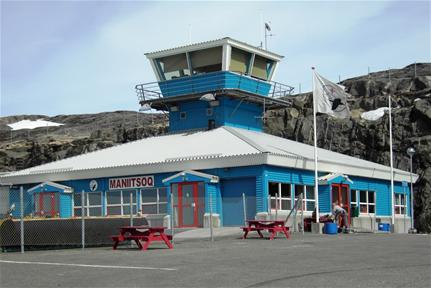 Things are not that formal around here.
Problems are handled the best way you can.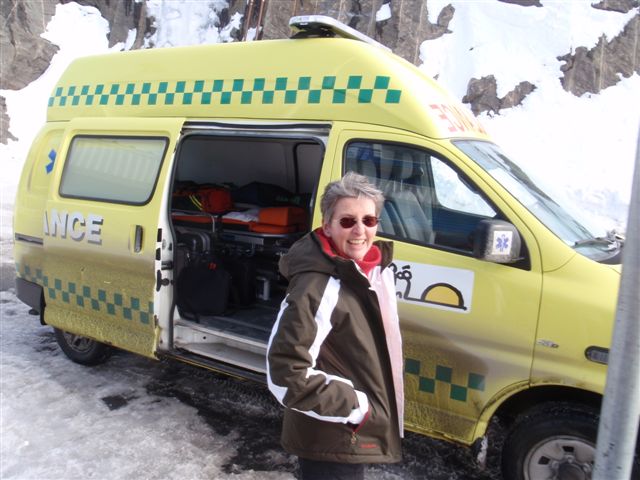 The truck for the doctor on call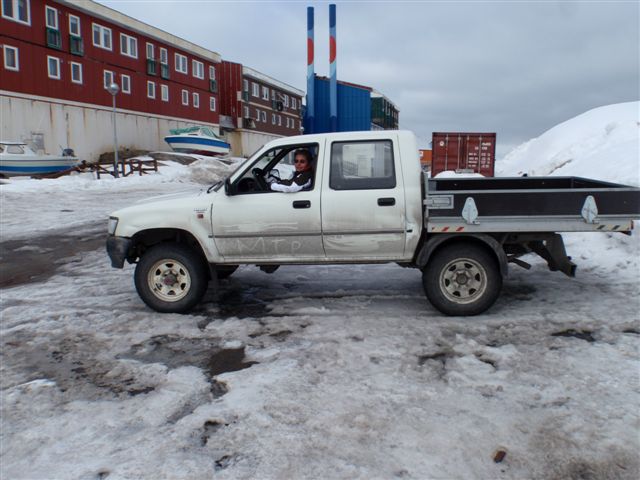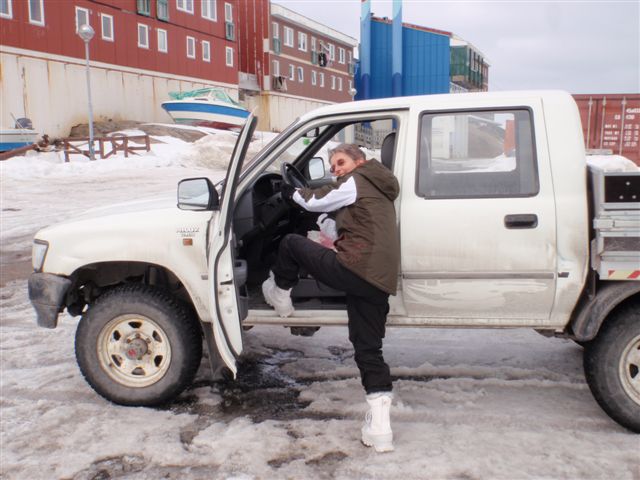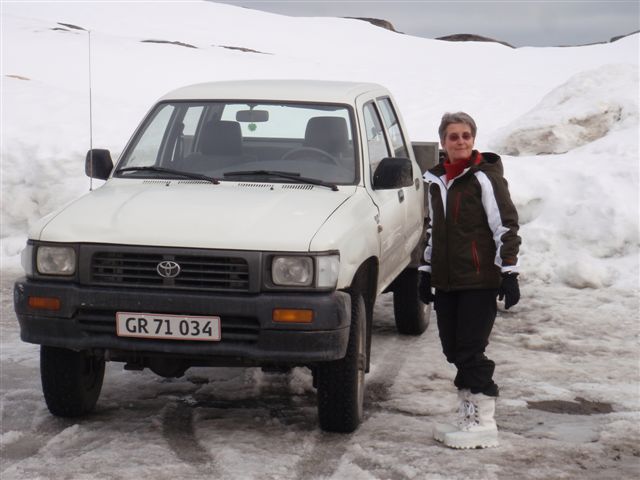 Here is our first apartment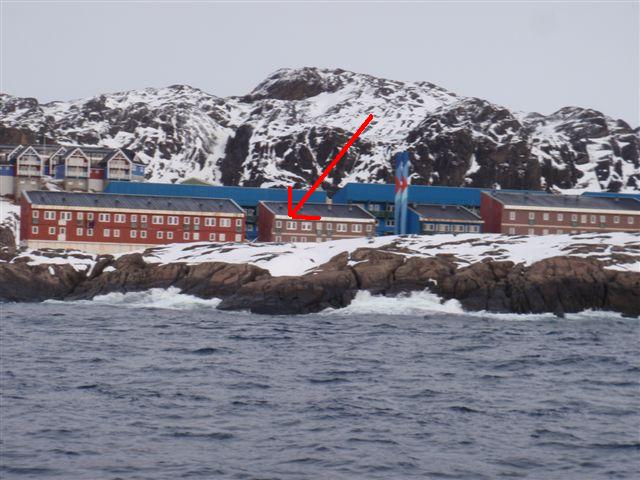 Morning view from our living room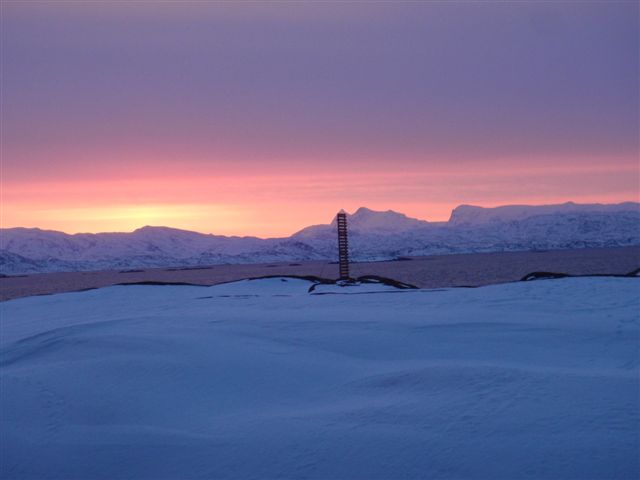 And now the really strong horrorstuff (PG 50-rated): Our lamps: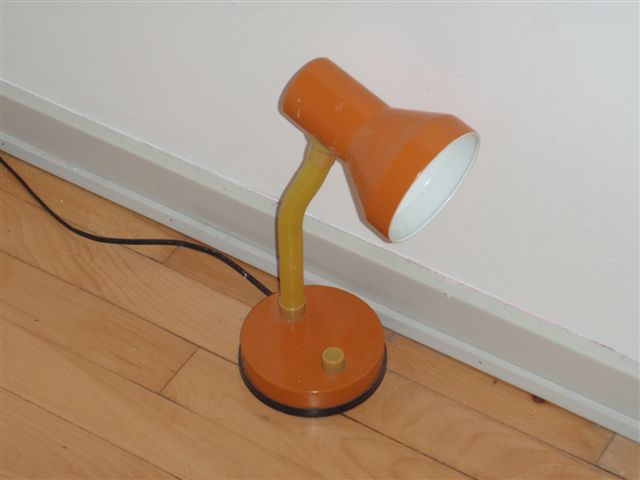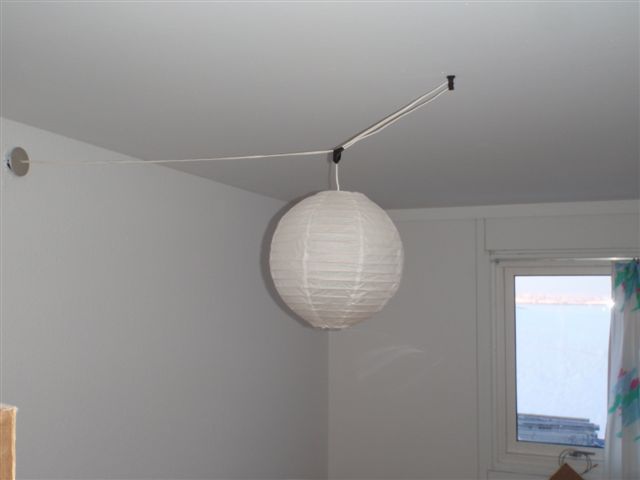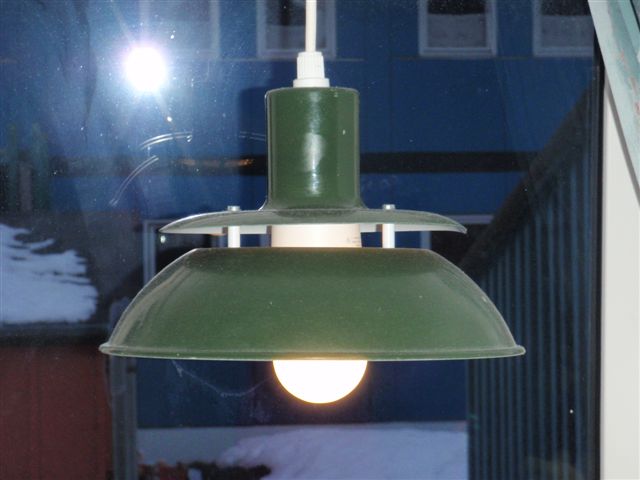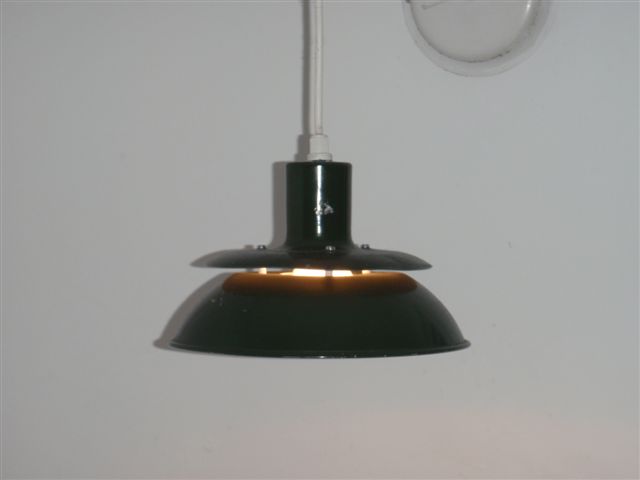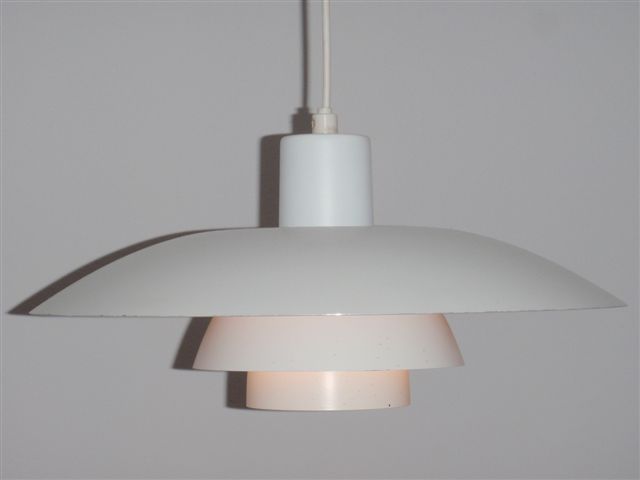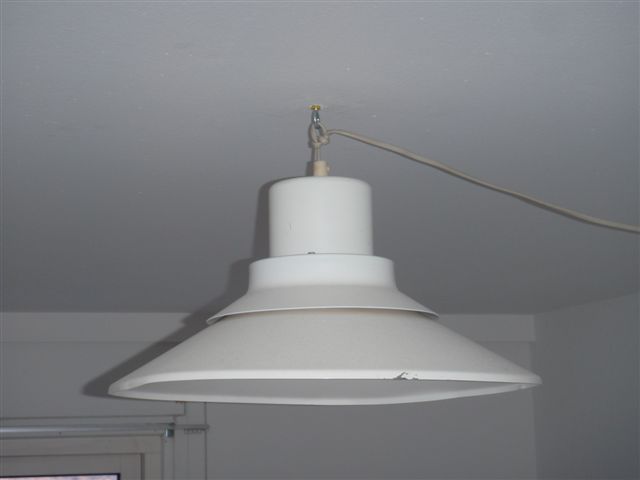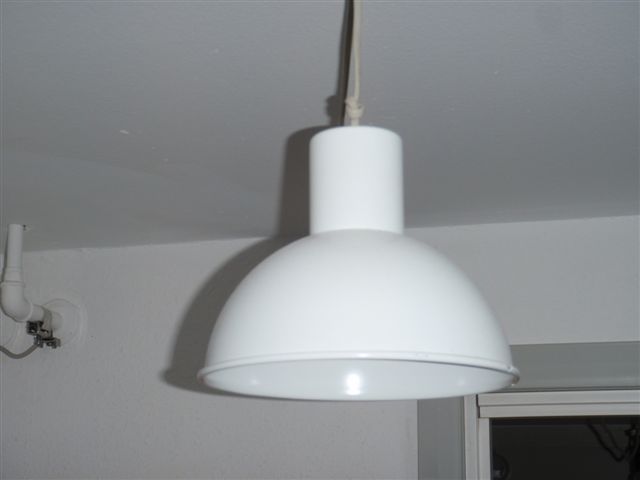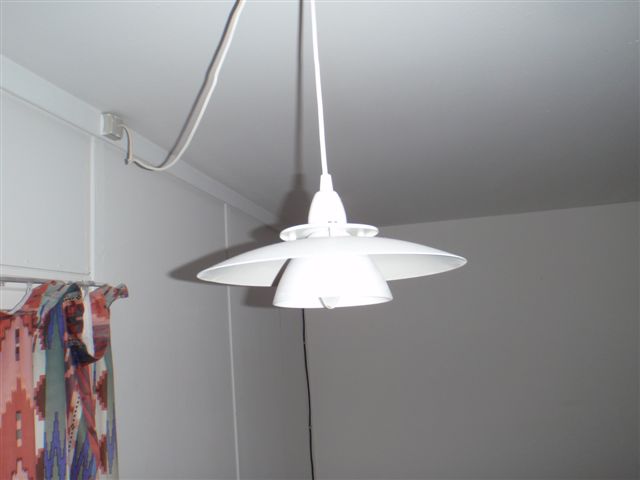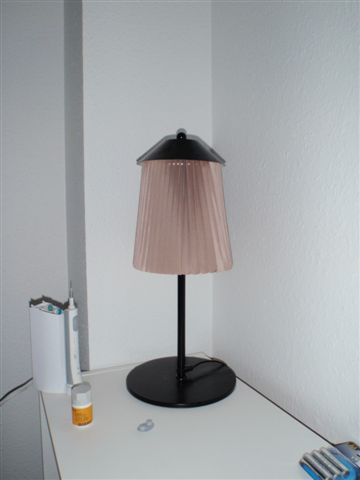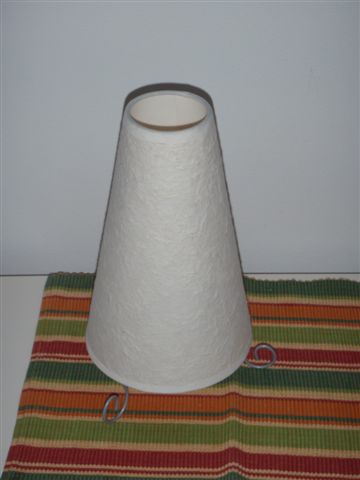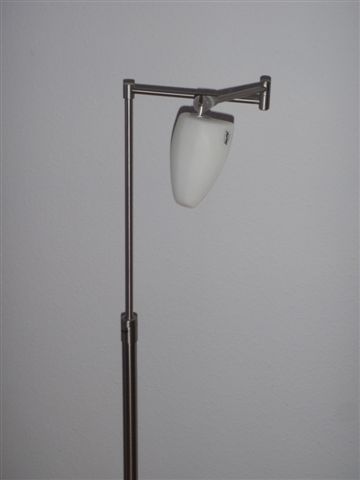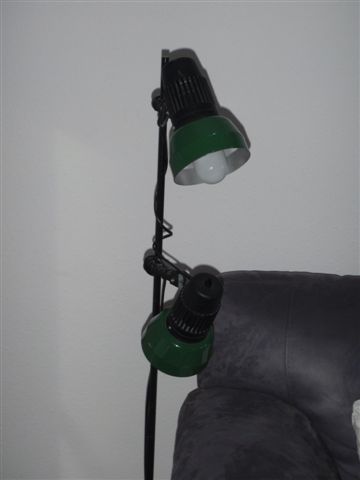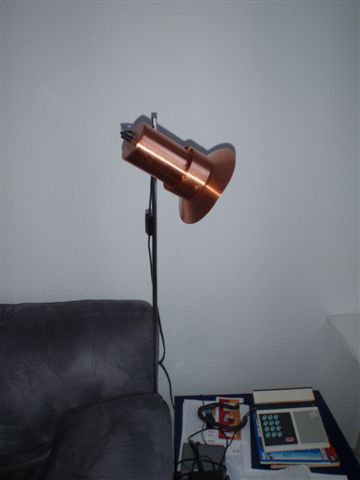 And the Grande ugly Finale: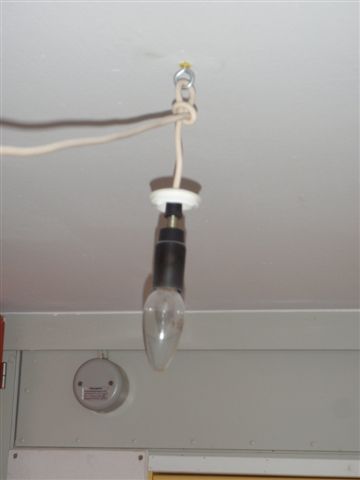 Ski trip. There are no lifts but You can hire a snowmobile and a driver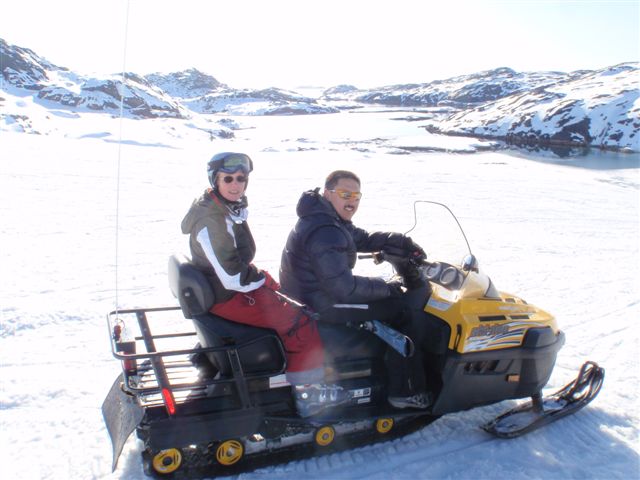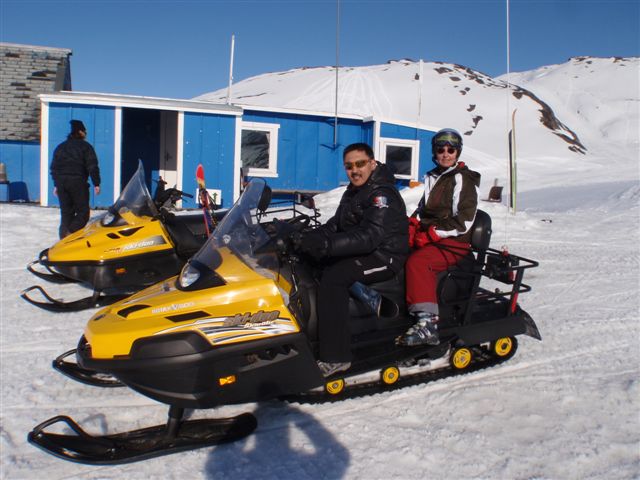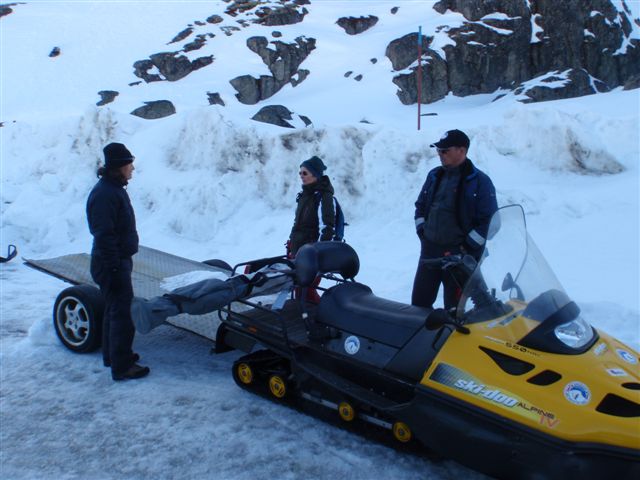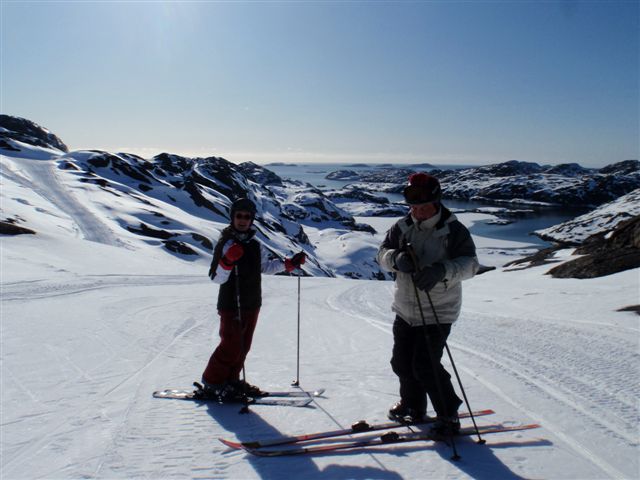 The hospital canteen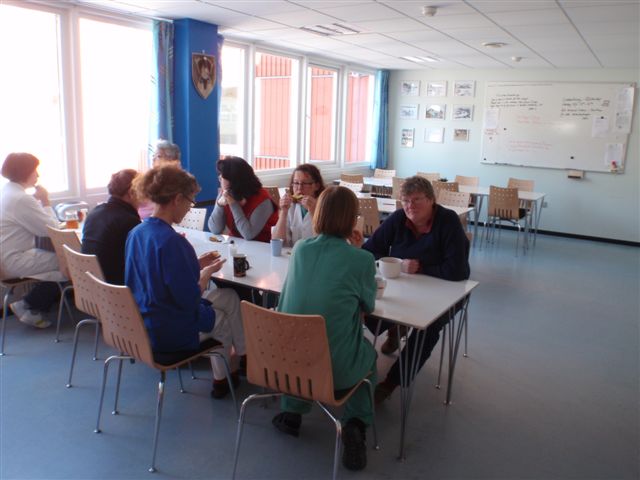 Our examination room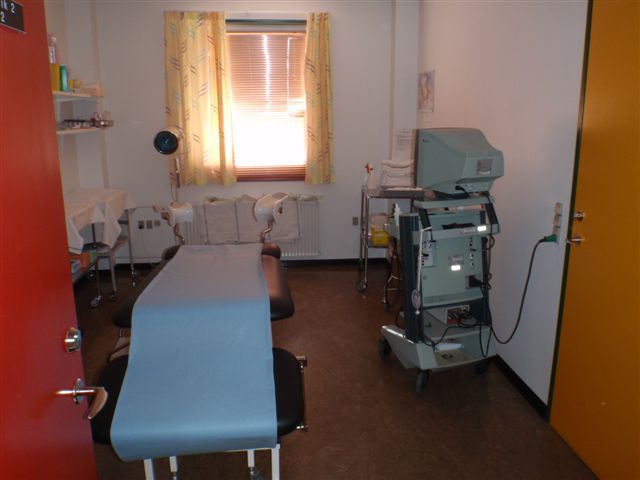 The emergency room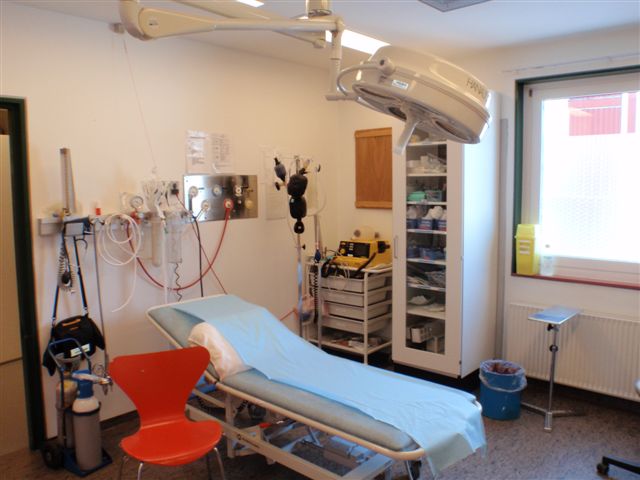 The old house formerly used by the chief of staff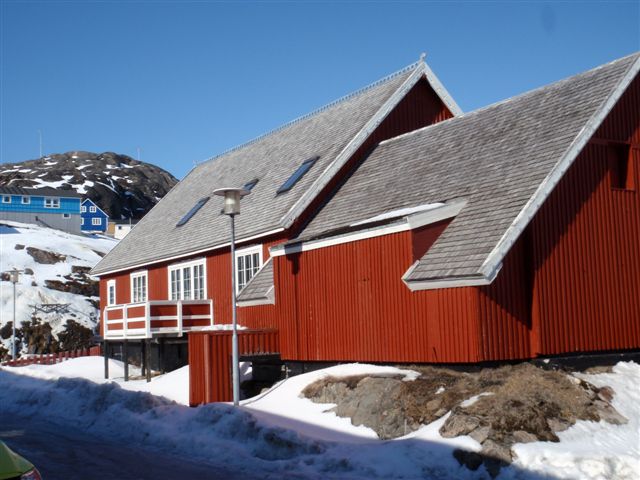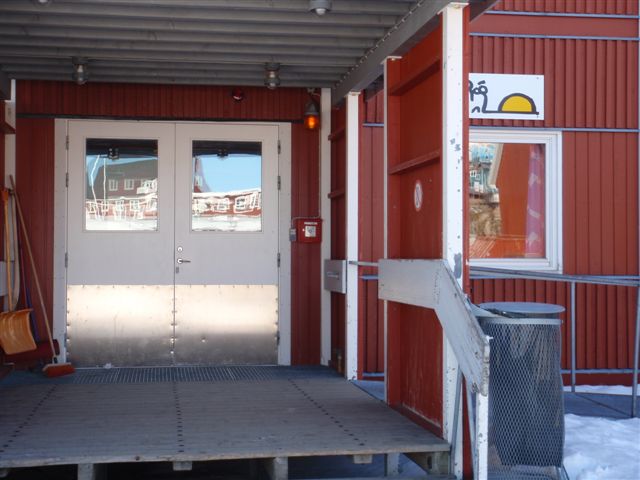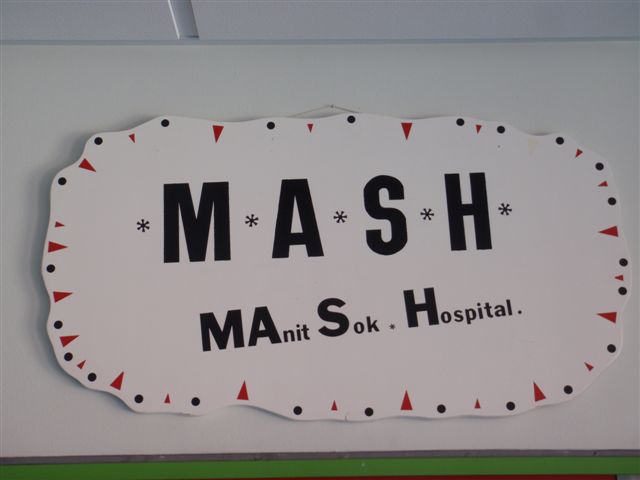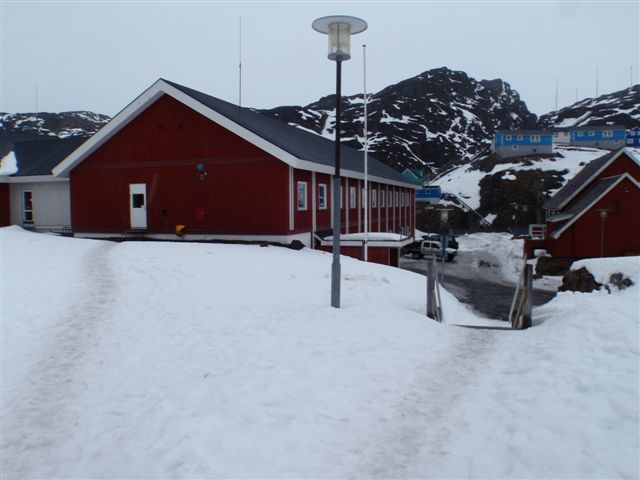 The interpreters. Most patients don't speak Danish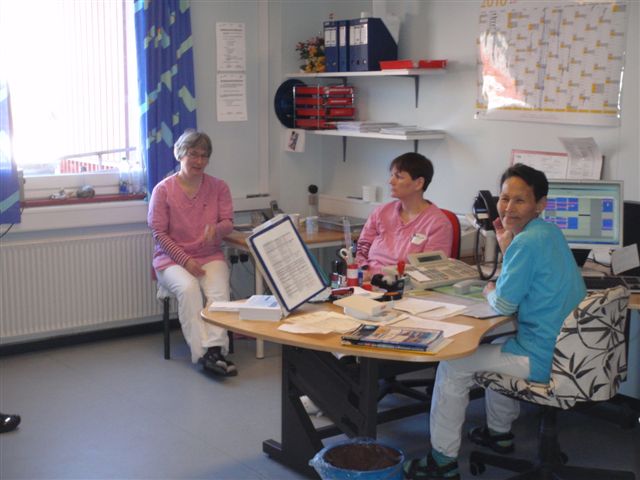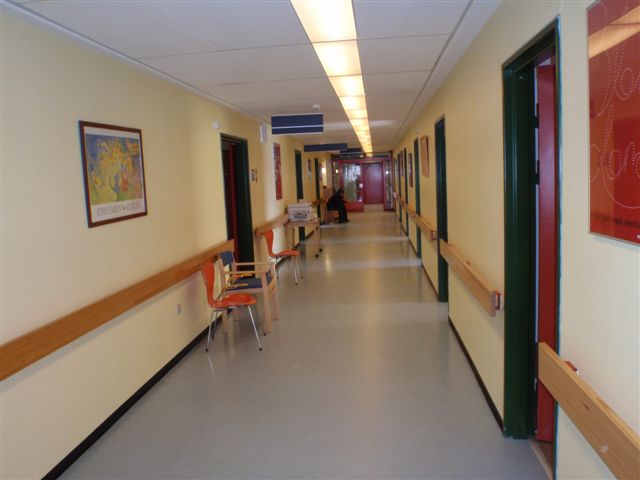 The lab: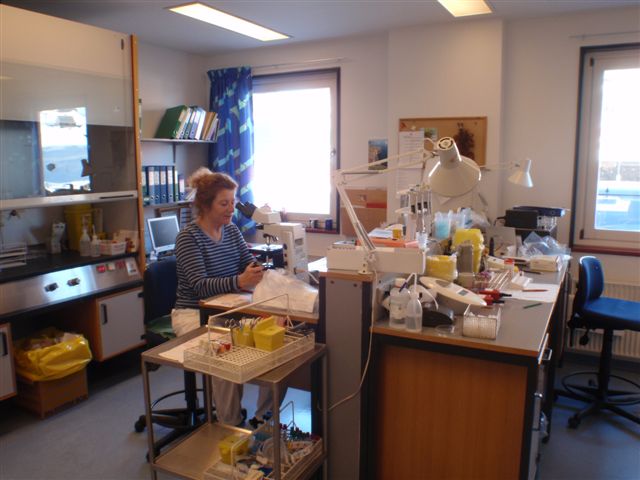 X-ray with digital imagery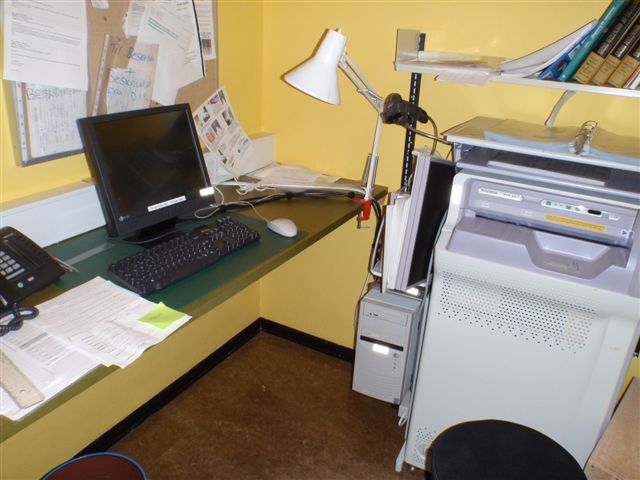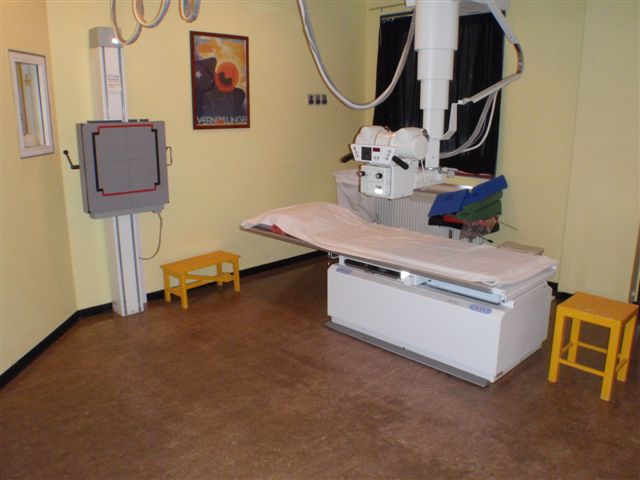 The view from my office window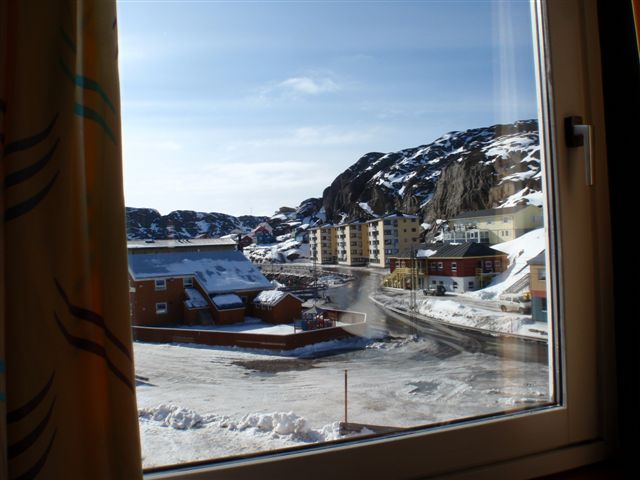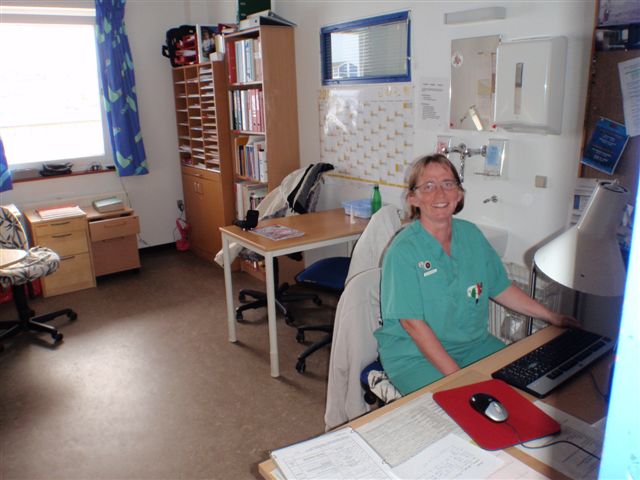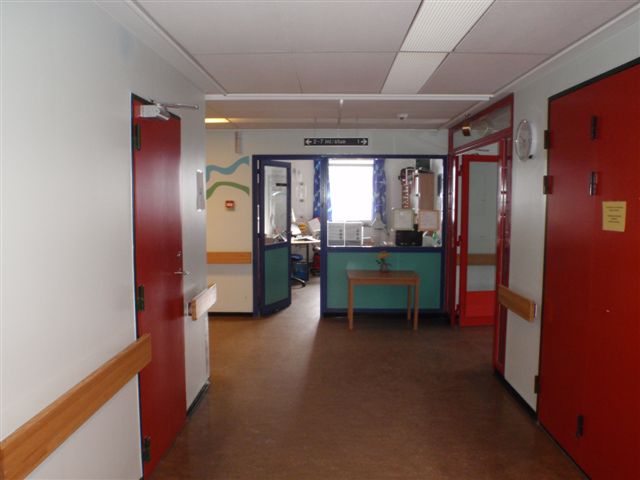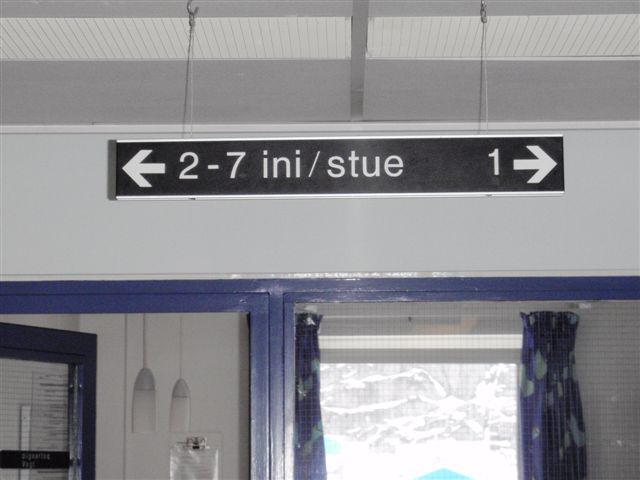 Boat trip to The Fjord of Eternity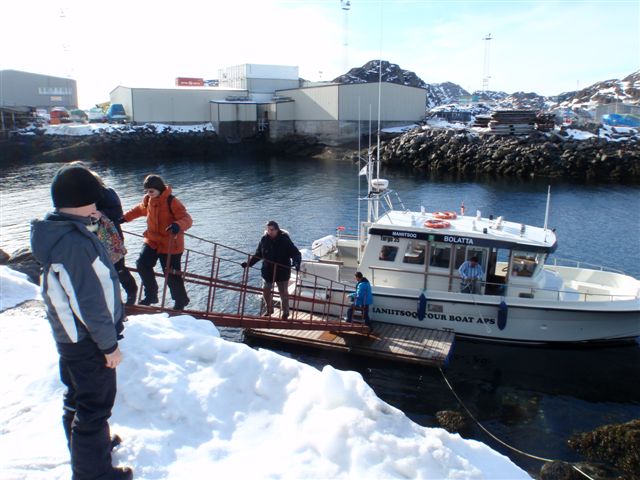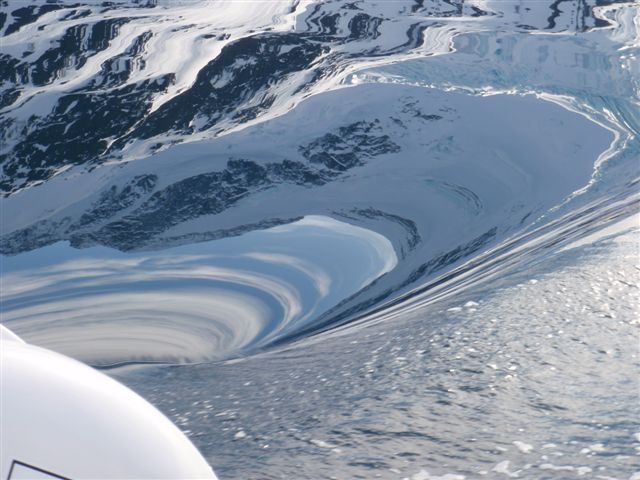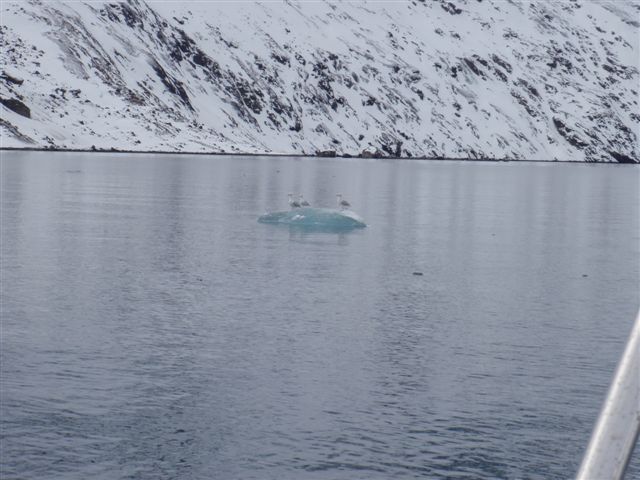 Glacier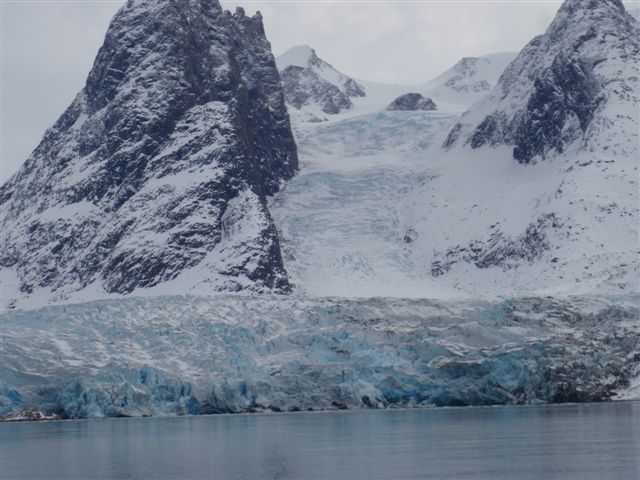 The most northern Christmas tree in Greenland. It is difficult to see
but it"s there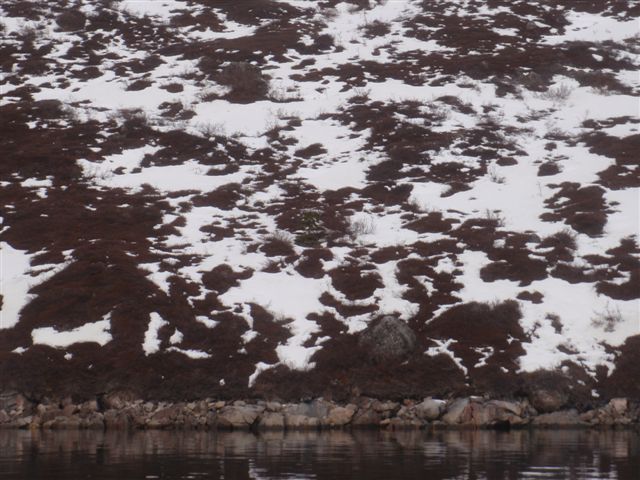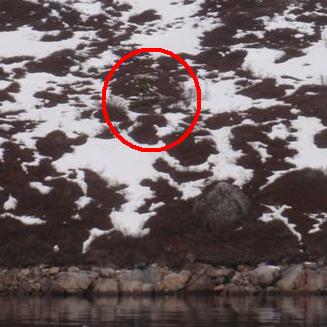 Bird colony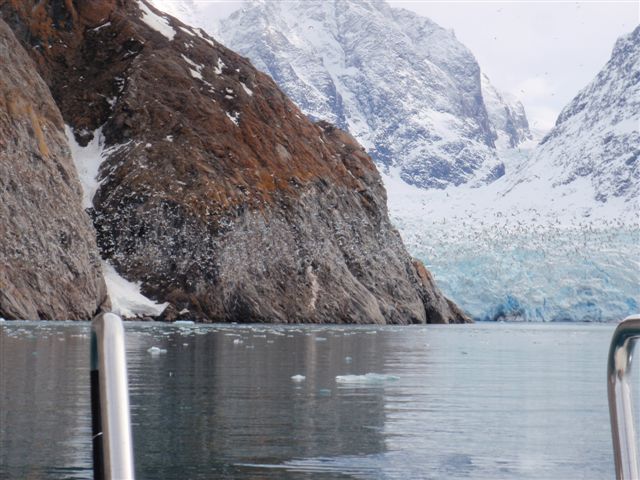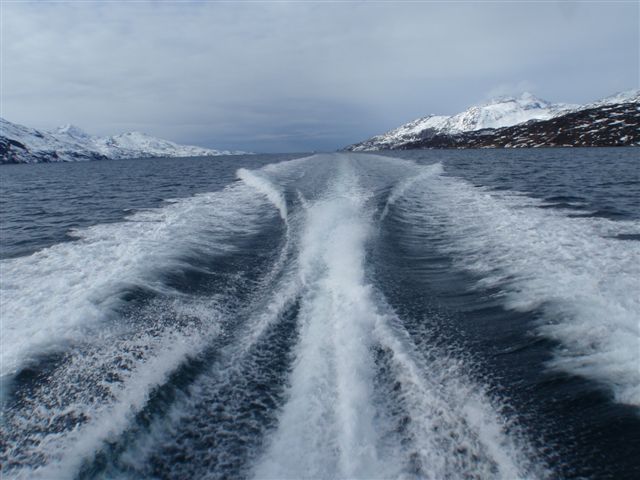 Potato vending machine in the Pisiffik store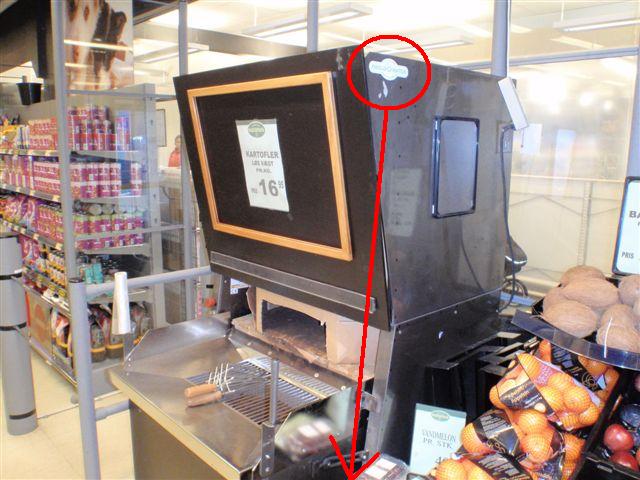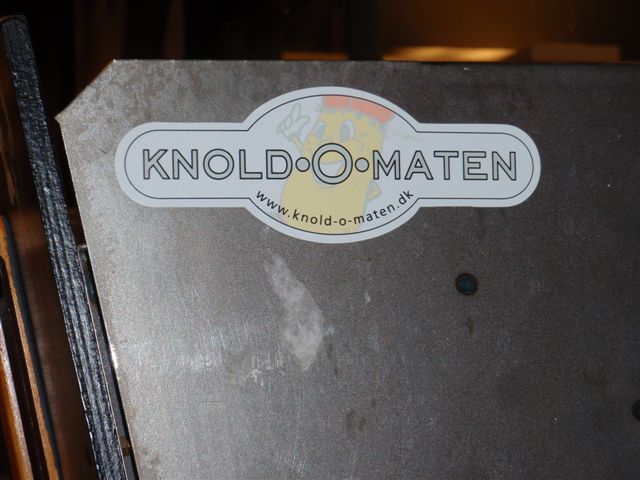 Mona's new boots (and Mona)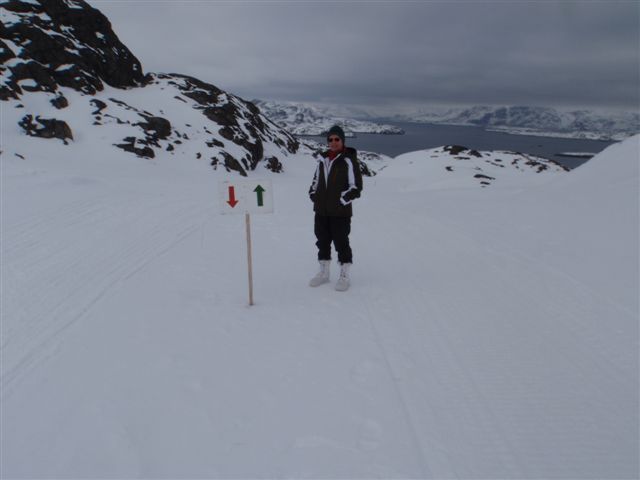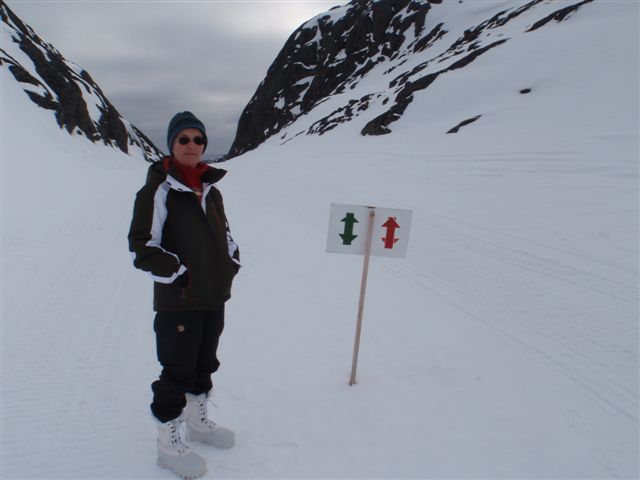 Alone in the snow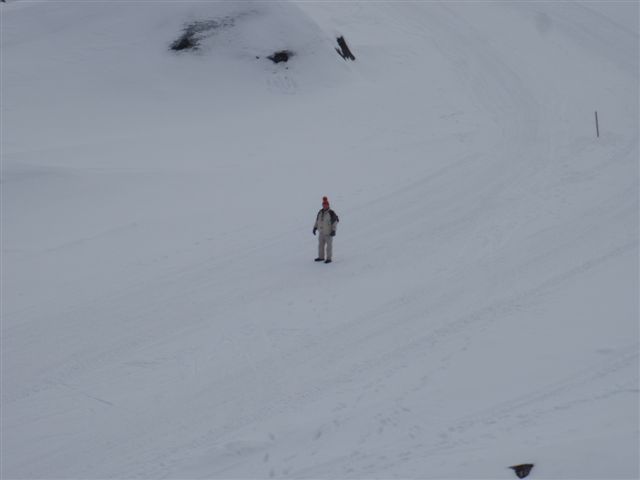 Northern Lights drink (Greenlandic coffee)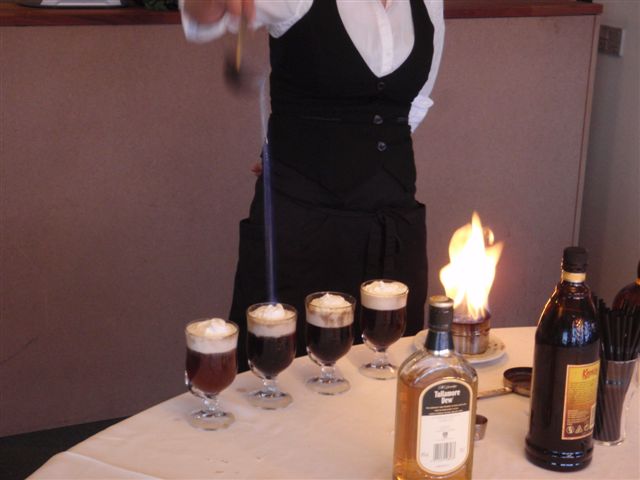 More lamps: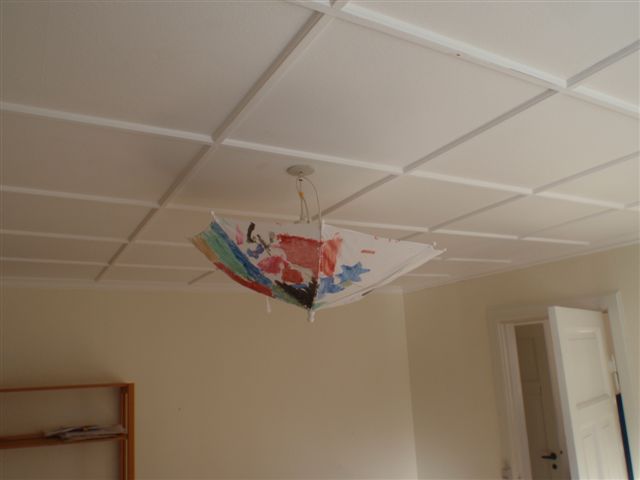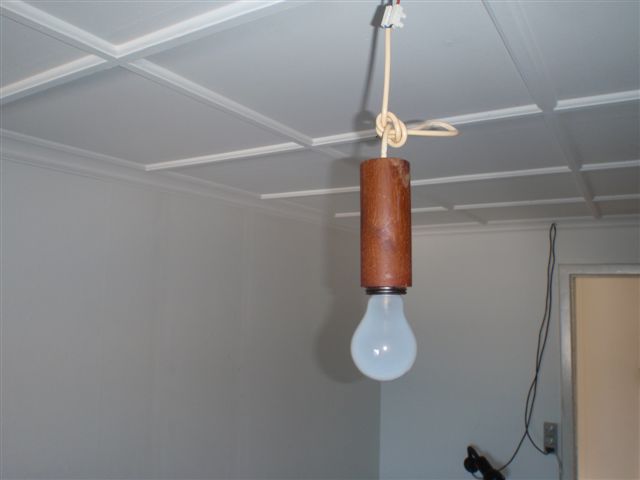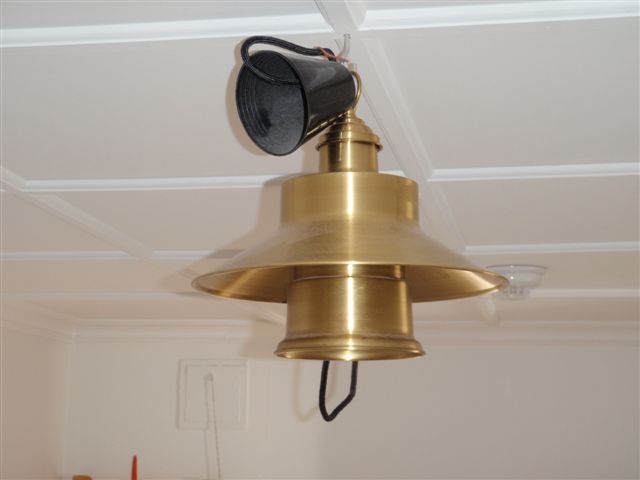 Fishing trip
The catch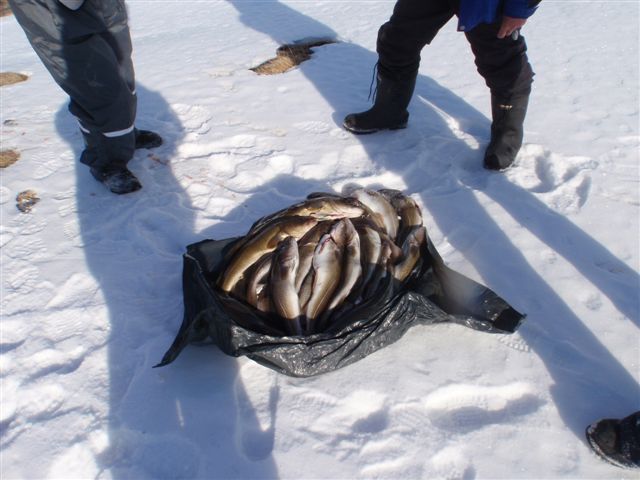 Sea eagles playing in the air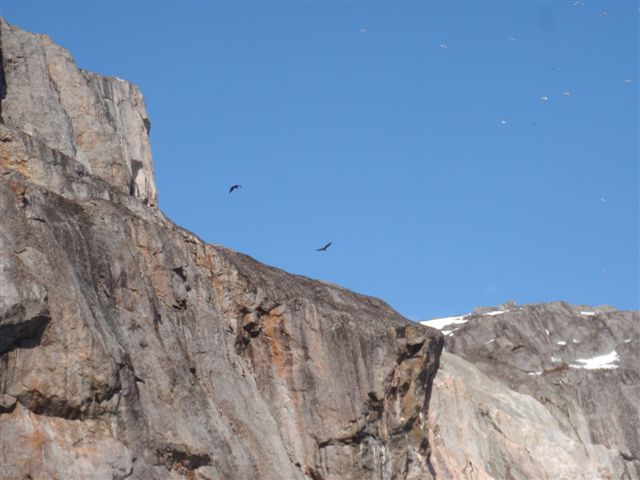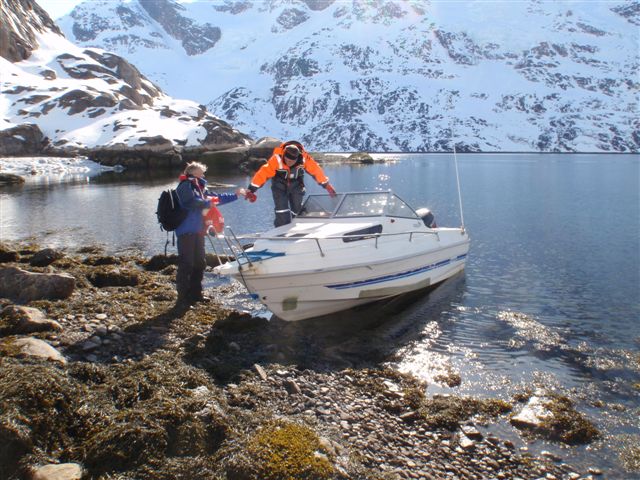 Iceskating without skates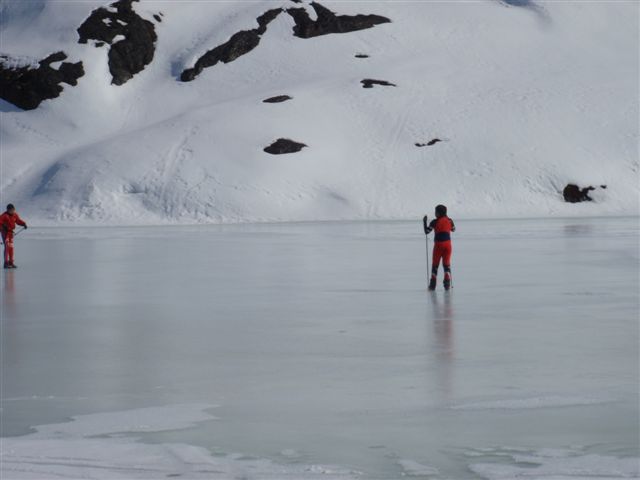 The many stairs of Miniitsoq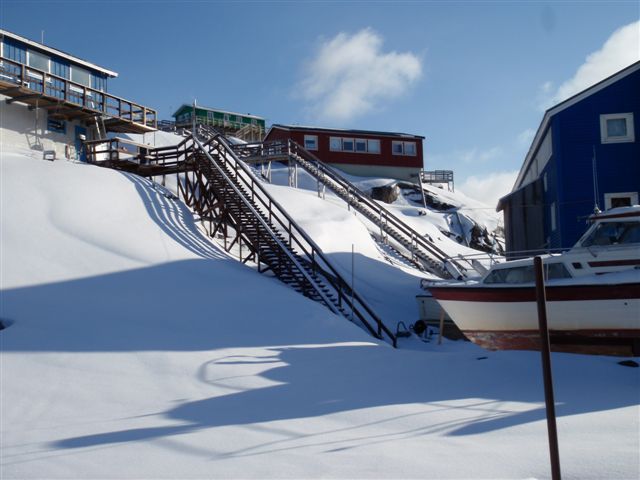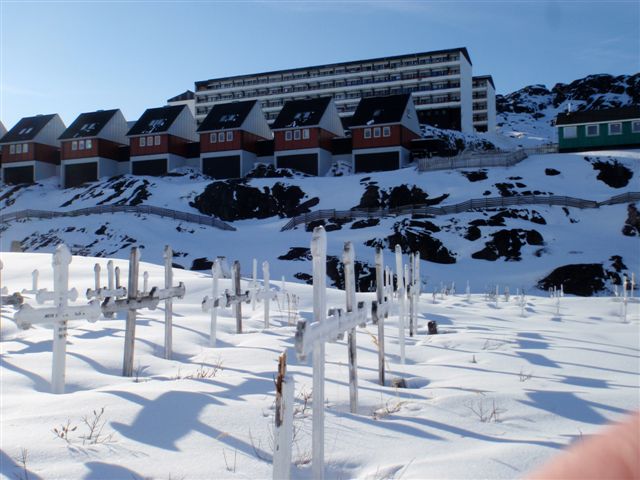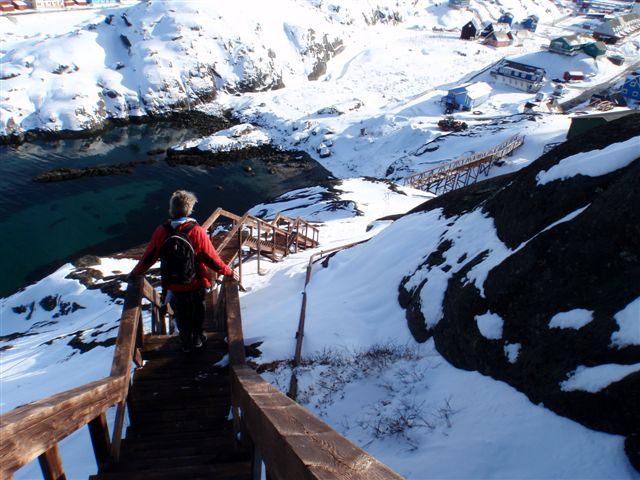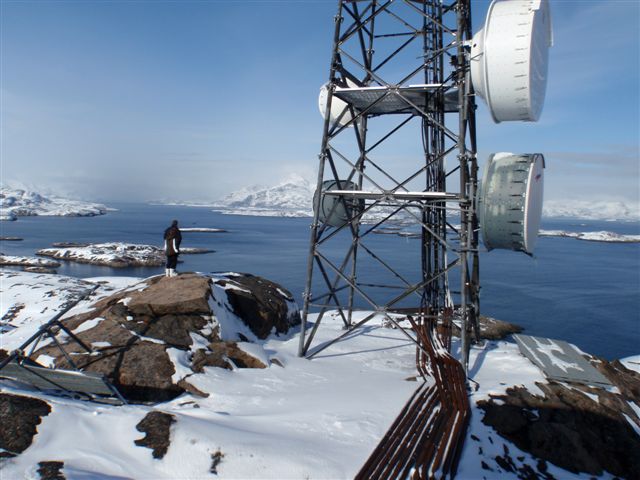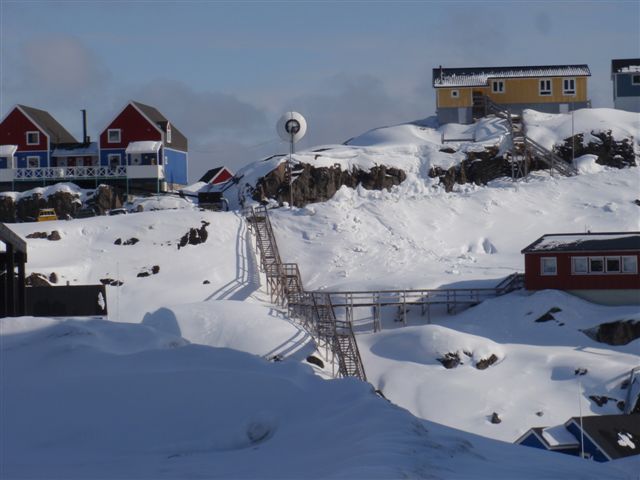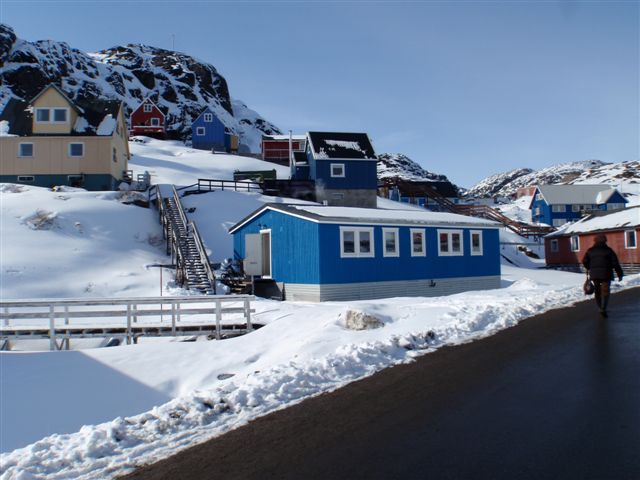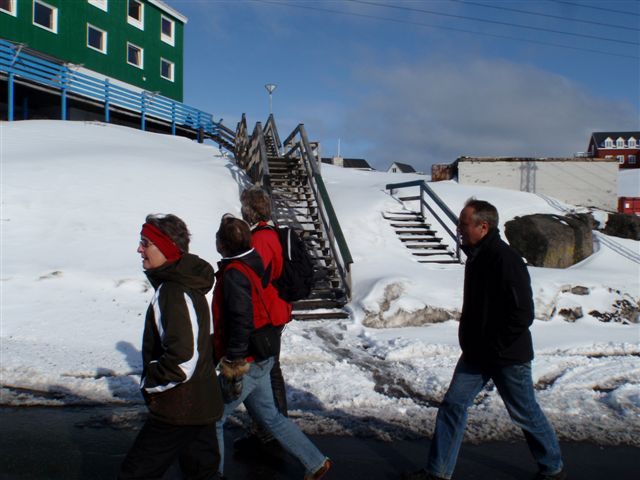 The Ravens of Miniitsoq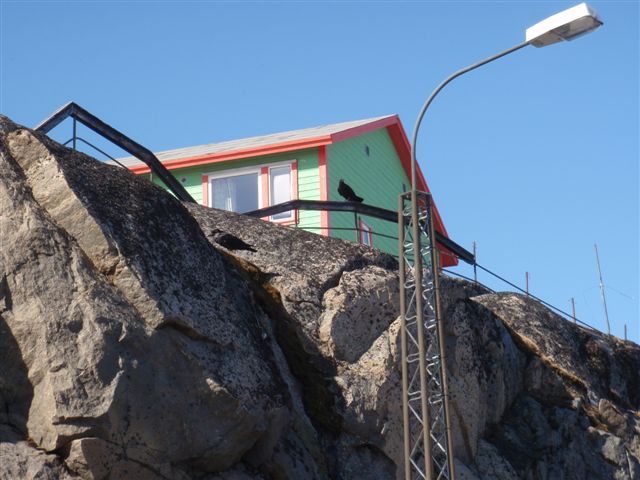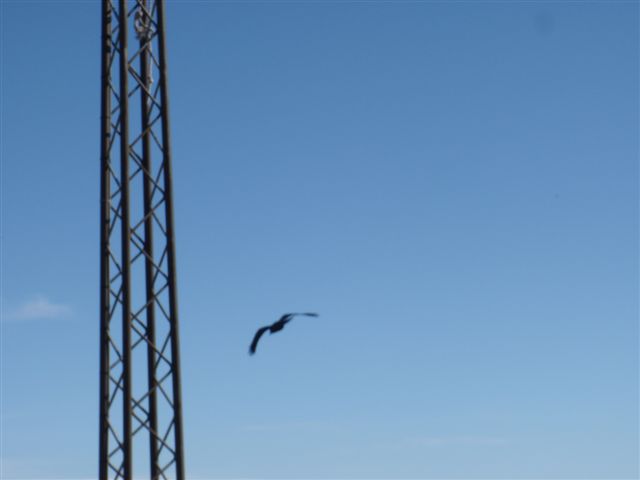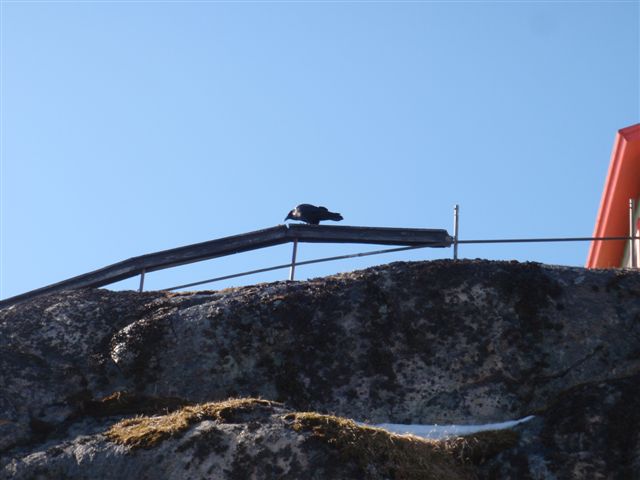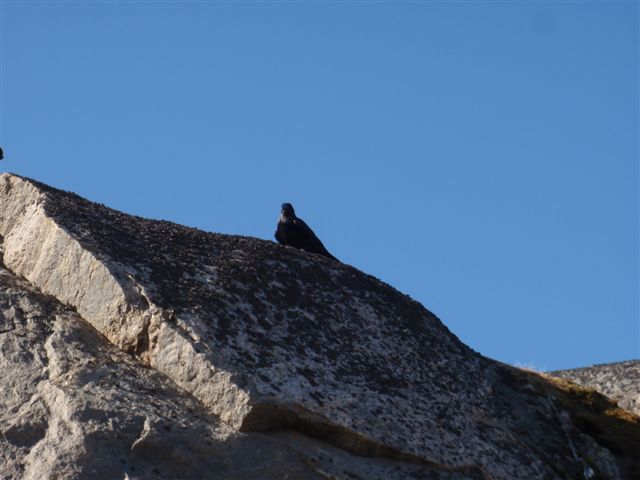 There are no sewage system undergroun because of the rocky ground
They instead have big pipes everywhere. From Town Hall: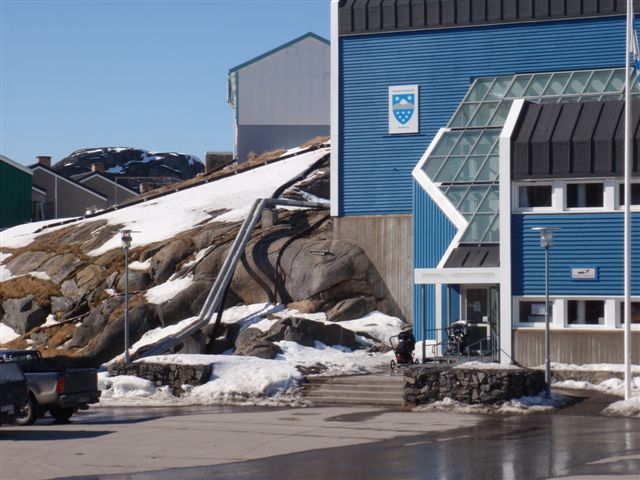 Along the roads: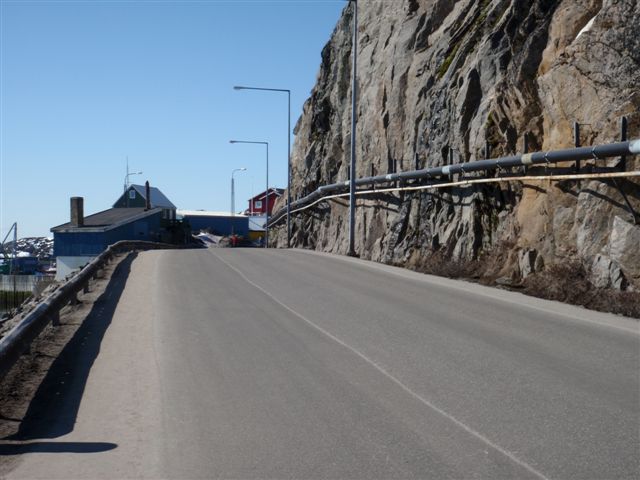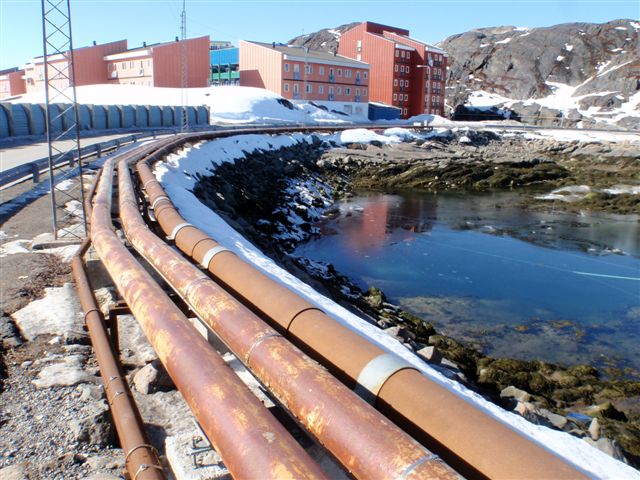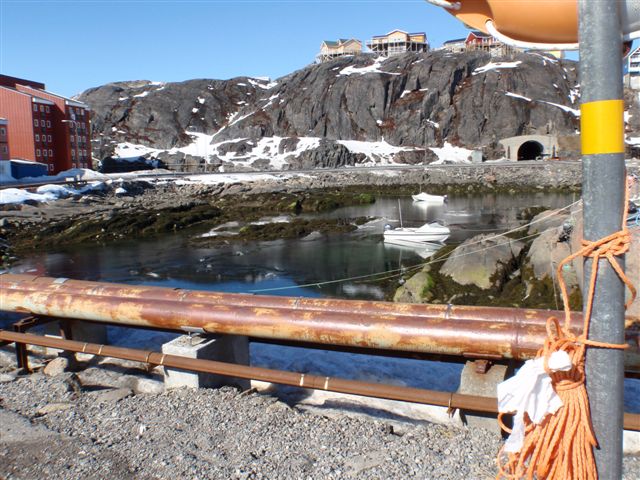 They end in the "Chokolate-factory" pumping it all directly into the ocean: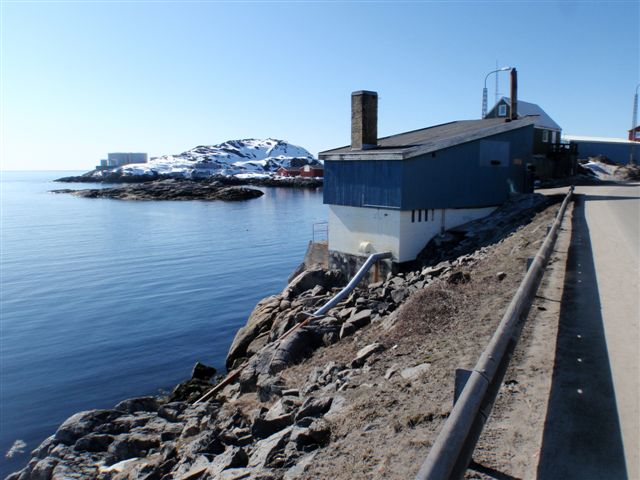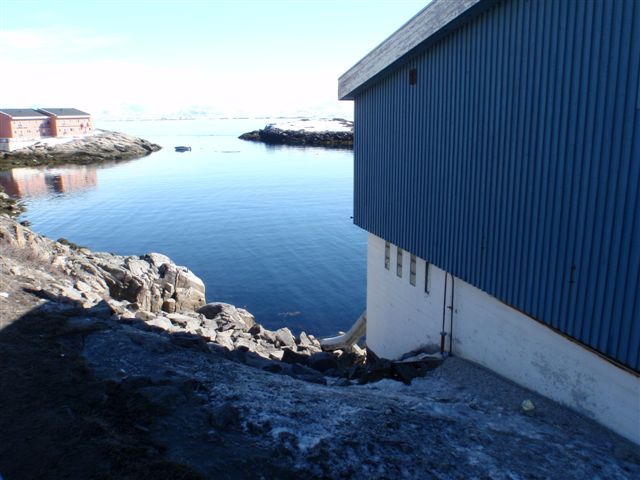 There are several cafeterias. One greenland/thai by the gym hall.
There they sell Whale curry with rice!
I repeat : Whale curry with rice: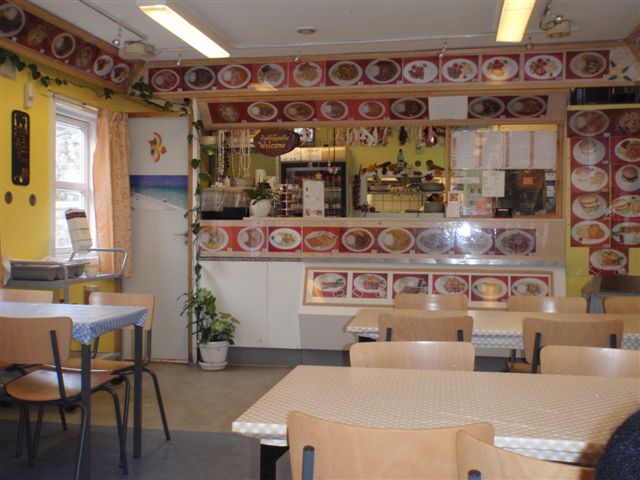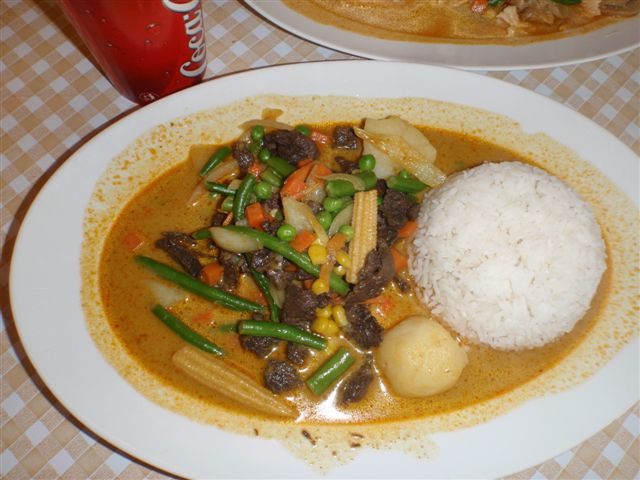 Then there is one on the square by thye harbour: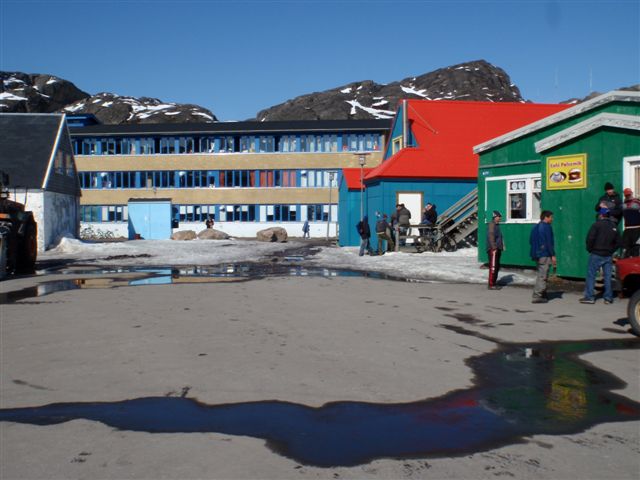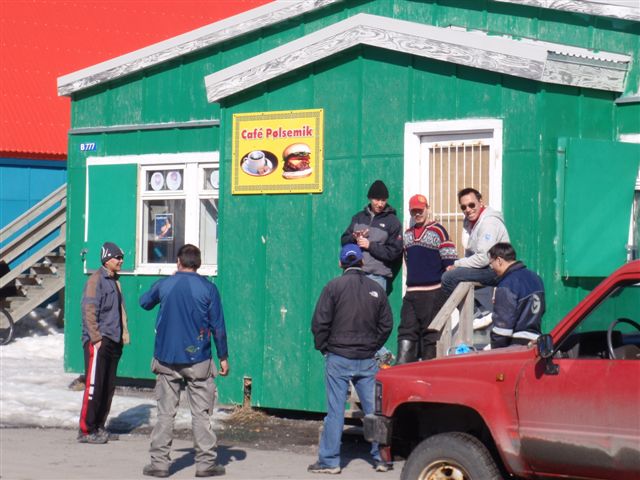 Here is also "Brędtet = the wooden board" Here You can buy the animals
that the sea brings:
Lumpfish, Catfish, Minke whale and Cod. Last week they had seal,
the week before whalrus.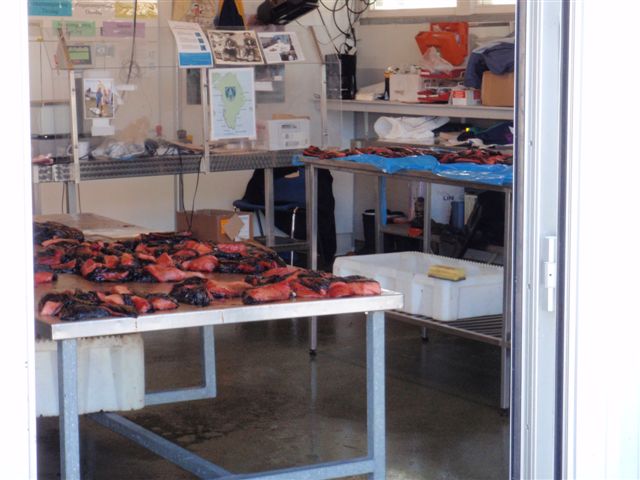 Whale steak. 440 grammes: 22 kr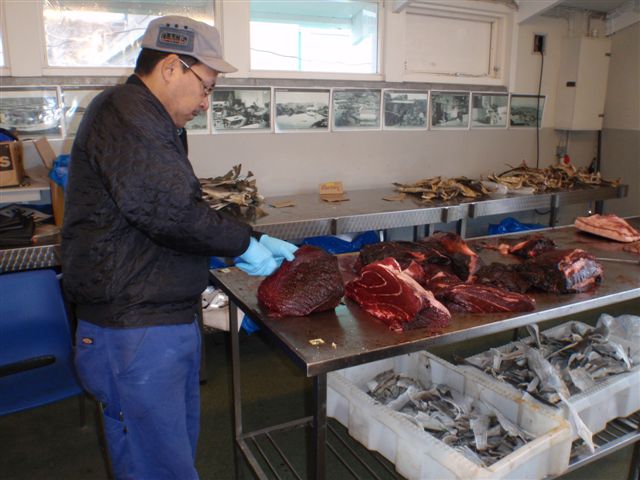 Seal meat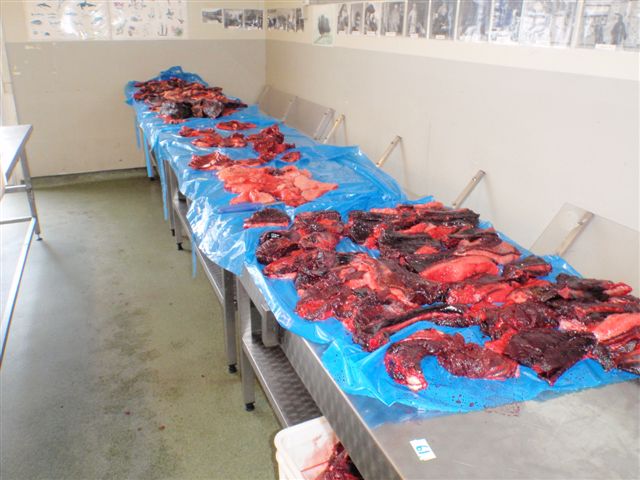 Lumpfish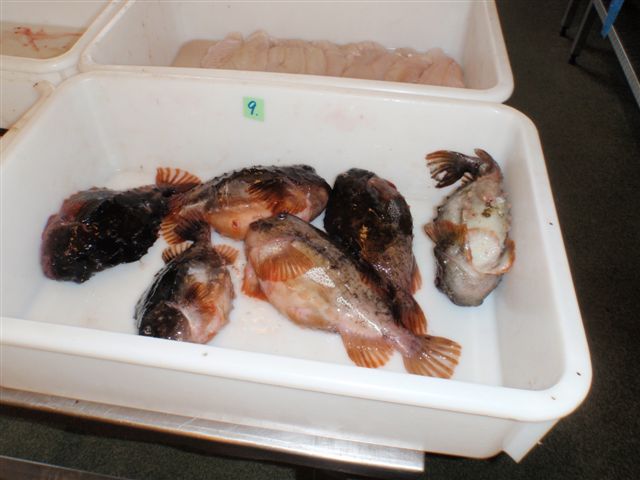 Arctic Waves Sells hunting- and all kinds of other equipment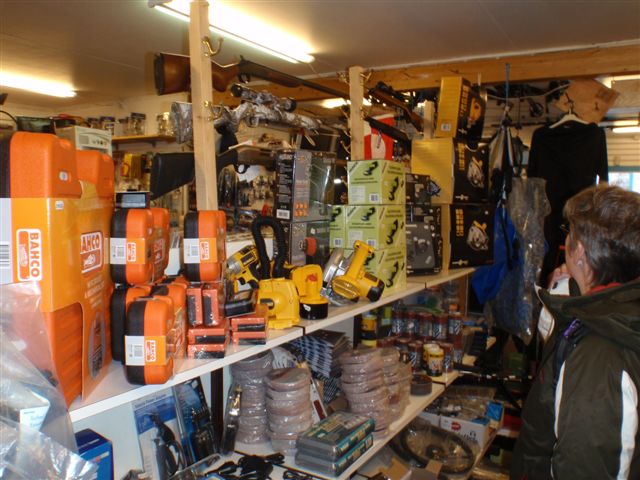 Hunting bows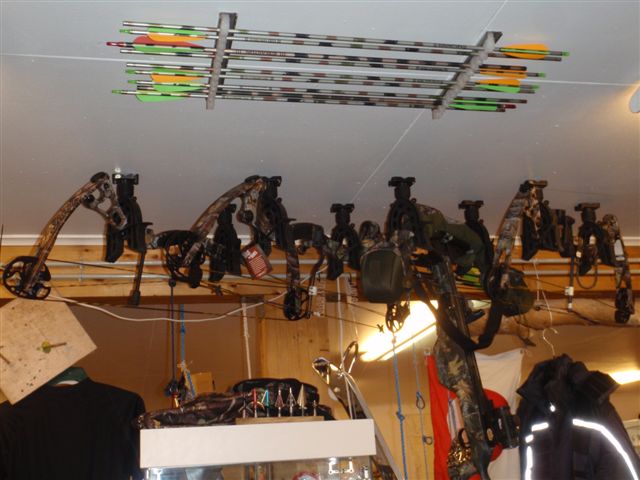 Ever seen a camouflage painted rifle before?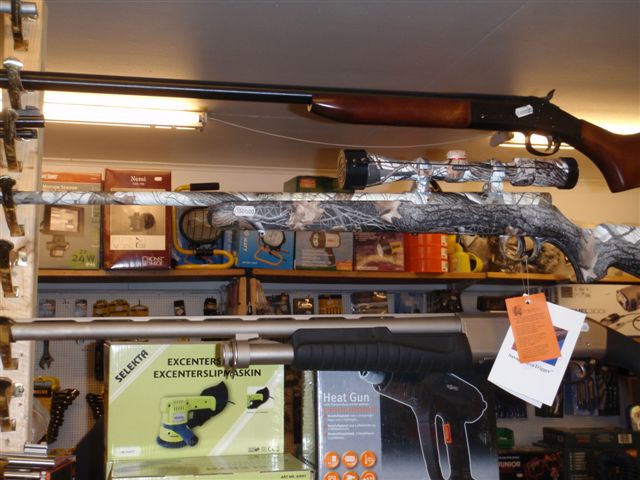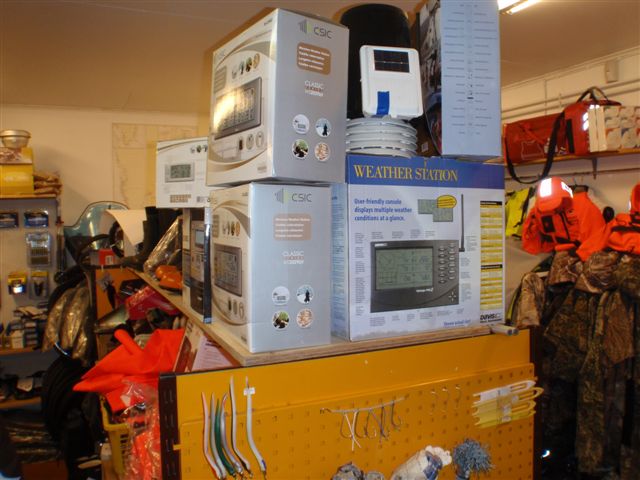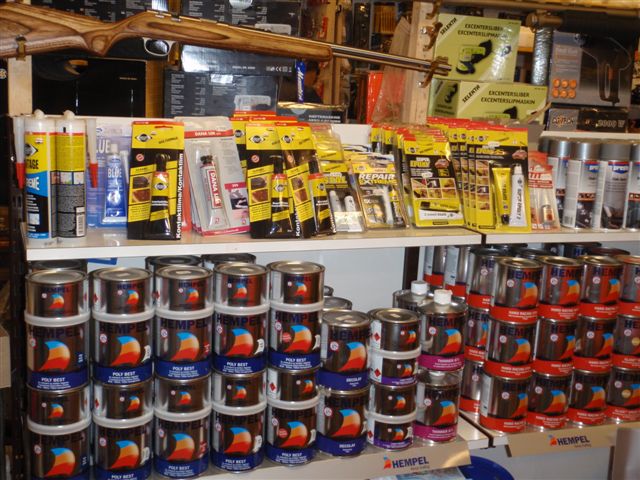 Closed linen and furniture shop (moved to the Pisiffik store)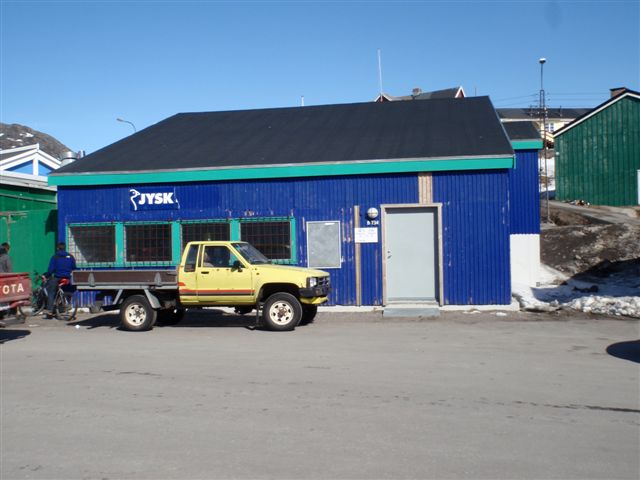 It has been warm and then cold again. This gives extremely smooth ice on the
little lakes. The kids skate on the ice - only they have no iceskates: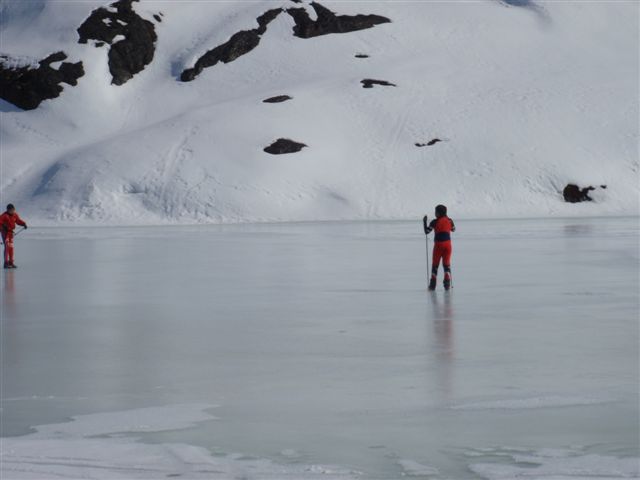 Pictures from our trip and dogsleighride in Sisimiut
Pictures from our trip to Nuuk, the capital of Greenland